Mellor School Choir
Mellor Primary School sang at a chilly Marple train station again, to bring a bit of Christmas cheer to commuters and raise a little bit of money for St Ann's Hospice. Thanks to all our children, staff & parents who took part, we raised £137.75.

Year 4 & 5 Swimming Gala
A swimming gala was a great way to end the sporting success for this year. The 8 swimmers from Year 4 and Year 5 swam brilliantly, with the girls team finishing 8th and the boys team finishing 1st. Well done to all swimmers!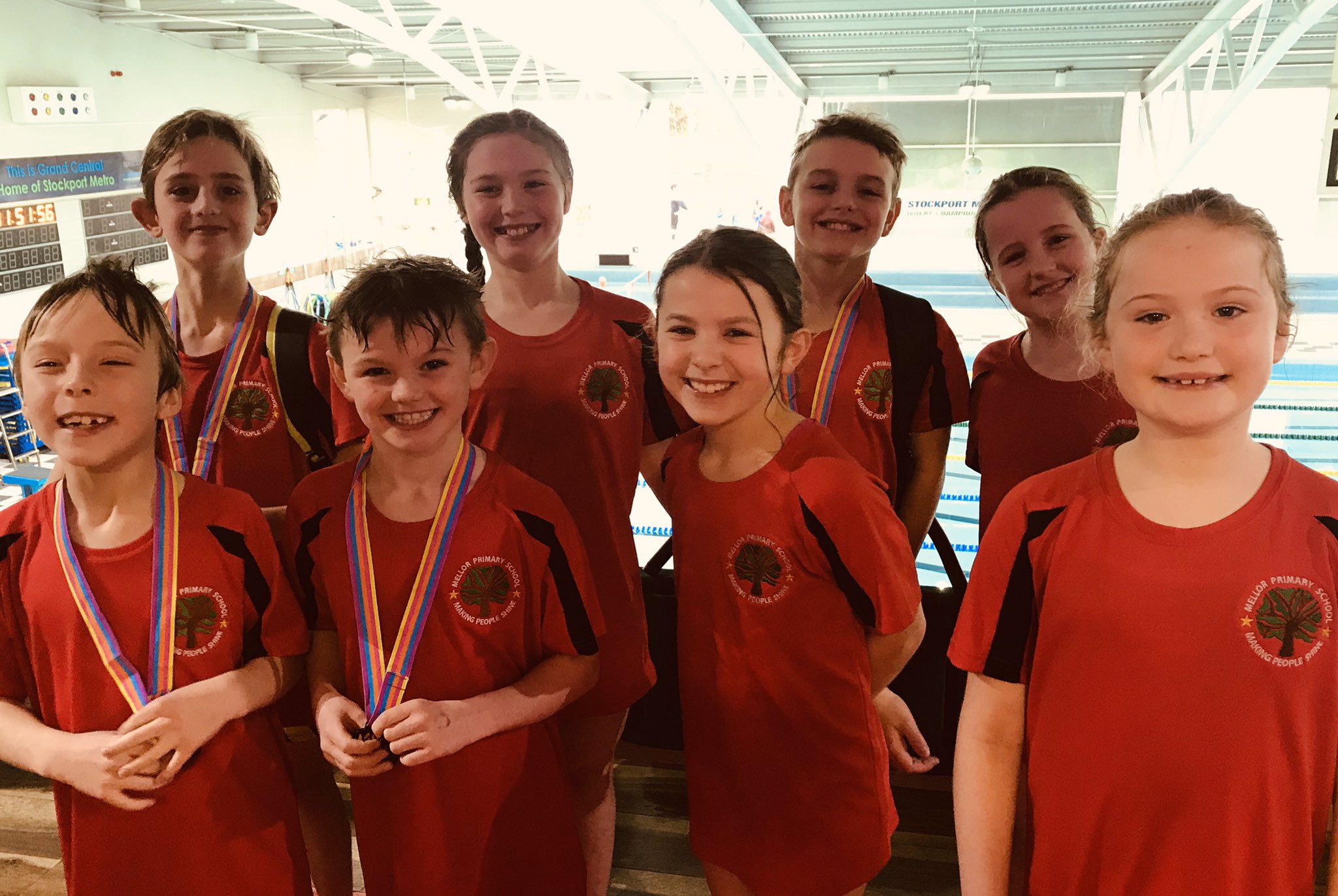 Remembrance Day
Once again, our Year 6 children led the school in our Remembrance Day service. The children created the special school assembly and shared their thoughts with everyone. Thanks also to the children who represented our school in laying a wreath at Mellor Cenotaph. Each year, our representation grows at this Sunday service held at the memorial.
Year 5
As the lead school developing the first Youth Climate summit for Stockport, we were amazed at the technical knowledge and passion displayed by the children of 20 schools that took part. A team of our Year 5 children represented Mellor and gave a fantastic presentation in front of a large audience. The event held in the Rutherford lecture theatre gave the children a fantastic platform to express their views but also influence councillors and MP candidates. We were also able to build a link for the future with Manchester University which has great potential. The event was opened by Professor Sarah Bridle (an expert on the history of the universe) and supported by Friends of the Earth and GGDot working on greenhouse emissions linked to food production.

Year 6
Beautiful Manchester Bee art work as stain glass windows done by our year 6 children.